The
Town of Conklin, NY
Welcome Home!
TOWN HALL IS OPEN TO THE PUBLIC
The Town Hall is open to the public for normal business hours.  We are practicing all health protocols and guidelines. You will be required to wear a mask and observe social distancing protocols of remaining six feet apart. Please DO NOT come to the Town Hall if you are sick and/or have a fever. You may continue to pay water bills online or you may use the drop box at the main door for water payments and/or dog licenses.
The COURT is OPEN for payments and dropoff of paperwork for civil judgements ONLY. DO NOT ENTER THE FRONT LOBBY TO ACCESS THE COURT. The Court entrance is located in the rear of the Town Hall. To contact the Court directly, call 607-775-5244.
YOU MUST WEAR A MASK WHEN IN THE TOWN HALL BUILDING.
For other departments, please call or e-mail the appropriate department and someone will get back to you. Please check the website for further updates.
Park Pavilions ARE NOW  available to rent.  Rentals must be done in person but you can call the Town Clerk at 775-3454 to check availability of a particular date.
The Maines Community Center IS NOT AVAILABLE for rentals until further notice.
Town Board Meeting - May 11, 2021, at 6:30 P.M.
The Conklin Town Board will hold a Town Board meeting at 6:30 P.M. on May 11, 2021, at the Conklin Town Hall, 1271 Conklin Road, Conklin, New York.    A Work Session will be held at 6:00 P.M. on that same date.  Please practice social distancing.  Please wear a face covering while in the Town Hall.
Town Hall closed May 31, 2021 for Memorial Day
The Town Hall will be closed on Monday, May 31, 2021 in observance of Memorial Day.
VOLUNTEERS NEEDED FOR FREE FOOD DISTRIBUTION
The Food Bank of the Southern Tier provides food for families in need in our community once a month with a free food distribution at the Maines Community Center, sponsored by the Conklin Kiwanis Club and the Town of Conklin.  This month the food distribution, which occurs the third Monday of each month, helped 172 families.  However, volunteers are DESPERATELY NEEDED to help with this distribution, or the Town is in danger of losing this valuable program at our location.    If you can help and need more information, please contact William Krasowsky, Project Coordinator for Conklin Kiwanis, at millertoncard@aol.com or at 607-238-7554.
THE AGENCY - COVID-19 BUSINESS ASSISTANCE
COVID 19 Business Assistance
In this unprecedented time, we are here to help you!
Broome County Emergency Loan Fund
Principal and interest payments (P&I) will be waived for 12-months
No application or closing fees
10% equity requirement waived
Expedited closing process
Expedited loan review process to include the following:
~ Authorized Credit Check
~Financial Documentation Review:
Most Recent Tax Return
Draft or preliminary year-end financials for 2019 (if tax return not available)
List of current debt
Funds originated out of our STEED Loan Program can also assist businesses in the following counties: Broome, Chenango, Cortland, Delaware, Otsego, Schoharie, Tioga and Tompkins.
Businesses interested in applying should contact Tom Gray at 607.584.9000 or tmg@theagency-ny.com. Additional contacts include Natalie Abbadessa at 607.584.9000
or nca@theagecy-ny.com.
Read Press Release HERE
For more resources on COVID-19, please go to https://theagency-ny.com/
NY Forward Loan Fund
FOR IMMEDIATE RELEASE                                                            Contact: Stacey Duncan, executive director
June 2, 2020                                                                                       The Agency BCIDA/LDC
607.584.9000 or 607.427.6155 mobile
Agency partners with National Development Council to participate in NY Forward Loan Fund
Program to provide additional financial assistance to COVID 19 impacted businesses in Broome County
BINGHAMTON, NY – The Agency announced today a new partnership with the National Development Council (NDC), a nation-wide community development finance institution (CDFI), to provide assistance to Broome County businesses impacted by COVID 19 through the NY Forward Loan Fund (NYFLF). The Agency will invest $100,000 in existing loan funds to create a local loan pool to assist area businesses.
The NYFLF is a new $100 million economic recovery loan program established by Empire State Development aimed at supporting New York State small businesses, nonprofits and small landlords as they reopen after the COVID 19 outbreak and NYS on pause. The program is intended to assist businesses with 20 or fewer full-time equivalent (FTE) employees, nonprofits and small landlords that have seen a loss in rental income.
Loans will provide working capital loans in an effort to open up more access to credit for entities that did not receive a loan from either the U.S. Small Business Administration (SBA) Paycheck Protection Program (PPP) or the SBA Economic Injury Disaster Loans (EIDL) in 2020.  The loans are not forgivable and will need to be paid back over a five-year term with interest. Loans are on a first-come, first served basis and will be reviewed on a rolling basis as regions and industries are reopened.
Priority will be given to industries and regions that have reopened, but those industries that have not are encouraged to complete a pre-application. Priority borrowers include African-American, Hispanic and/or Woman-owned businesses and nonprofits, as well as businesses located in economically distressed neighborhoods.
NDC is one of the five CDFIs selected to process pre-applications through a Community Partner At-Risk Grant. NDC is the only national nonprofit CDFI that is also a preferred SBA lender with more than 25 years of experience lending capital and expertise to small businesses across the country. NDC anticipates lending approximately $15-20 million in funds as part of the NYFLF program.
"As we move into the recovery phase, loan programs like this will be critical for businesses to get their doors open," said Daniel Marsh, President of NDC. "Small businesses need low-interest working capital, which is often in short supply under the best of circumstances – especially for women- and minority-owned businesses. This loan program needs to be replicated all over the country."
The Agency, as a client community of NDC, has a unique opportunity to participate in the NYFLF by appropriating funds to NDC for this program. The Agency will commit $100,000 of funds from its Business Development Fund to NDC for purposes of lending to businesses located in Broome County. This investment will leverage a total loan pool of up to $2,000,000 in funds for Broome County businesses.
"The process of recovering from COVID 19 will be slow and will require as much financial resources as possible," said Stacey Duncan, executive director of The Agency and president & CEO of the Greater Binghamton Chamber of Commerce. "Our investment to the NY Forward Loan program, in partnership with NDC, will enable us to support those businesses and organizations that our traditional financing cannot. We need to apply every tool toward recovery."
The NYFLF is supported by Apple Bank, BNB Bank, BlackRock Charitable Fund, Citi Foundation, Evans Bank, Ford Foundation, M&T Bank, Morgan Stanley, Ralph C. Wilson Foundation and Wells Fargo.
Information on the NY Forward Loan Fund can be found at https://esd.ny.gov/nyforwardloans-info.
Welcome to the
Town of Conklin 
The Town of Conklin lies in the southerly part of Broome County and is bounded on the north and east by the town of Kirkwood, on the south by the Pennsylvania State Line, and on the west by the Town of Binghamton. Conklin was formed on March 29, 1824 from the Town of Chenango. Conklin is the largest village in the town and is not incorporated.
The Town of Conklin covers approximately 15,077 acres and as of 2010 has a population of 5,441.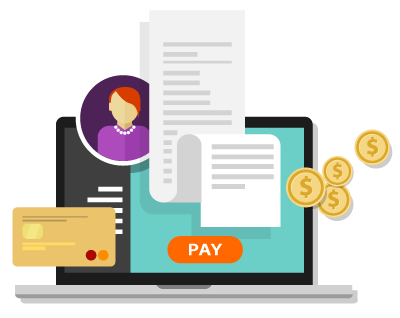 Town of Conklin
History
The Town of Conklin is in the southern part of Broome County. It is bounded on the north and east sides by the Town of Kirkwood, on the south by the Pennsylvania State Line, and on the west by the Town of Binghamton. Conklin was formed on March 29, 1824, from the Town of Chenango. Although unincorporated it is the towns largest village.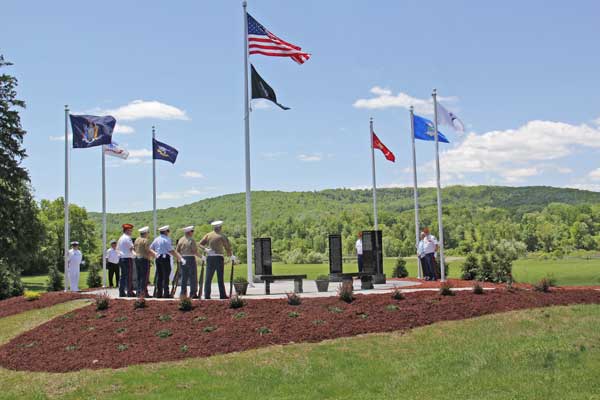 The town is known for the George F. Johnson community center on Conklin Road, which looks like a castle. Alpheus Corby, a Conklin resident, built "The Castle" in about 1900 after visiting his mother's homeland of England. Corby admired the country's architectural style.
After Corby died his home was sold to a few private homeowners. Years later George F. Johnson made "The Castle" a home for under privileged children.
In the 1940's Johnson donated "The Castle" to the Town of Conklin to be used as a community center. The building was used as an office building for Town officials until a new Town hall was built in 2002, and it is used now strictly for community groups to meet and is being turned into a museum by the Town's Historical Society.
The Susquehanna Valley School District serves the communities children.
Minutes & Agendas
We have records of past Meetings for the Town Board, Planning Board and Youth Commissions for reference.
Town Information
Learn more about what everything the Town of Conklin has to offer. 
Officials
Wondering who your current Elected Officials are for the Town of Conklin? Visit our officials page for a list of officials and their contact information.
Town of Conklin
Calendar Of Events
MO

TU

WE

TH

FR

SA

SU
26

27

28

29

30

1

2
3

4

5

6

7

8

9
10

11

12

13

14

15

16
17

18

19

20

21

22

23
24

25

26

27

28

29

30
31

1

2

3

4

5

6
Events for May
1
No Events
Events for May
2
No Events
Events for May
3
No Events
Events for May
4
No Events
Events for May
5
No Events
Events for May
6
No Events
Events for May
7
No Events
Events for May
8
No Events
Events for May
9
No Events
Events for May
10
No Events
Events for May
11
No Events
Events for May
12
No Events
Events for May
13
No Events
Events for May
14
No Events
Events for May
15
No Events
Events for May
16
No Events
Events for May
17
No Events
Events for May
18
No Events
Events for May
19
No Events
Events for May
20
No Events
Events for May
21
No Events
Events for May
22
No Events
Events for May
23
No Events
Events for May
24
No Events
Events for May
25
No Events
Events for May
26
No Events
Events for May
27
No Events
Events for May
28
No Events
Events for May
29
No Events
Events for May
30
No Events
Events for May
31
No Events